With the Freirich family name on every product we make, quality assurance is one of our top priorities. We value the trust our customers place in the Freirich name and work hard to preserve that trust.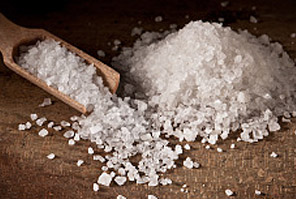 Quality Meats
Freirich begins with only the highest quality meats, USDA Choice or better. These choice cuts are then skillfully trimmed to remove excess fat and other imperfections by our well trained butchers. Before each piece reaches you, the consumer, our knowledgeable and dedicated quality assurance inspectors ensure each piece meets our high standards.
Quality Ingredients
Just as important as the meats we use, are the ingredients that impart our unique Freirich flavor. We carefully select each ingredient used in our product to ensure only the best make it into our process. Unlike many of our competitors, Freirich never uses artificial means to enhance our products. We have never, and will never compromise the high quality of our product by using fillers, extenders, or flavor enhancers like HVP or MSG.
Quality People
One of the key ingredients often overlooked by manufacturers in producing a quality product are the people entrusted to make that product. Without a well trained and experienced workforce we could not achieve the high quality our customers expect from Freirich.
The average Freirich line employee has been with the company for more than 5 years, supervisors and quality assurance inspectors on average have more than 8 years experience. In an industry with unusually high turnover, those numbers speak volumes about our commitment to maintaining a well trained and experienced workforce.
Our employees have a vested interest in the success of the company and are proud of the high quality the Freirich name represents.