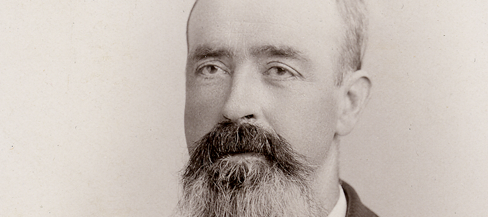 When Julian Freirich opened his doors in 1921, he had one thought… make the best tasting and highest quality meats.
As a young man in Germany, Julian apprenticed as a sausage maker and butcher. When he arrived in America, he went to work for an uncle in New York's busy meat packing district. Realizing he could do things better, Julian borrowed some money and opened the Julian Freirich Company in Long Island City, NY. He quickly built a loyal following with his famous Porkette® products and a reputation for producing high quality meats.
The business became a family affair, as son Jerry and grandson Jeff both joined the business. Both Jerry and Jeff were taught the old world traditions by Julian and helped keep the Freirich family recipes and traditions alive and well. Today great-grandson Paul still manages the business, as President.
The Freirich family prides itself on innovation and bringing new products to the marketplace – while still maintaining decades of traditional know-how and flavor. One example: Freirich is the only major deli meat processor that produces dry open-oven roasted products, just the way one would prepare them at home – given the time!
While many companies have gone to quicker processing with added preservatives, Freirich has maintained its flavor with quality ingredients and traditional methods. The end result is an unrivaled taste and tender juiciness.
Today Freirich is headquartered in Salisbury, NC. We have one state-of-the-art production facility on the East Coast, where we continue our tradition of producing the highest quality meats including: corned beef, pastrami, roast beef, and many other specialty items.
Freirich maintains strong loyalty among its Corned Beef customers and enjoys a better than 40% market share in the New York Metro and New England markets. In fact, of all the corned beef consumed in the USA on St. Patrick's Day, more Freirich corned beef is eaten than any other brand!
At Freirich we are driven by the desire to provide our customers with the highest quality meats and customer service, while providing our employees a safe and ethical workplace.